Engine Bay Projects
Our main starting point with airbrushing was doing rocker covers and other engine bay items, and we certainly have done more of this type of work than any other to date!
Below is a gallery of some of our previous engine bay artworx projects that have been completed.
PLEASE NOTE: We will NOT copy a design that we have already airbrushed, and we will NOT copy another airbrush artist's work. We want every customer to have their own unique design so you can really stand out from the crowd at the shows!
---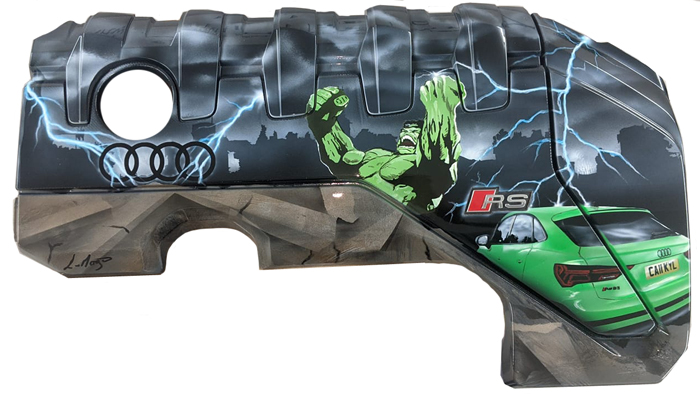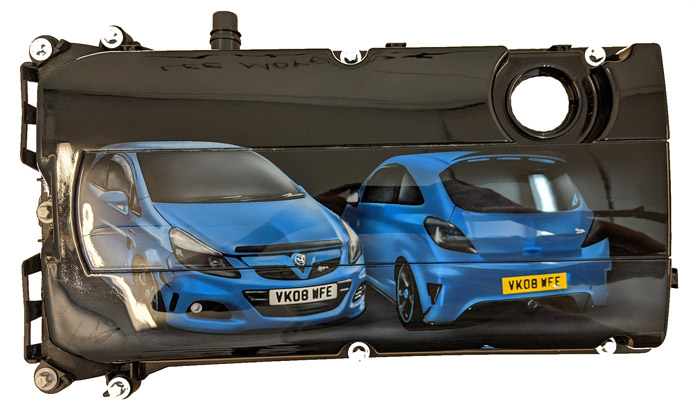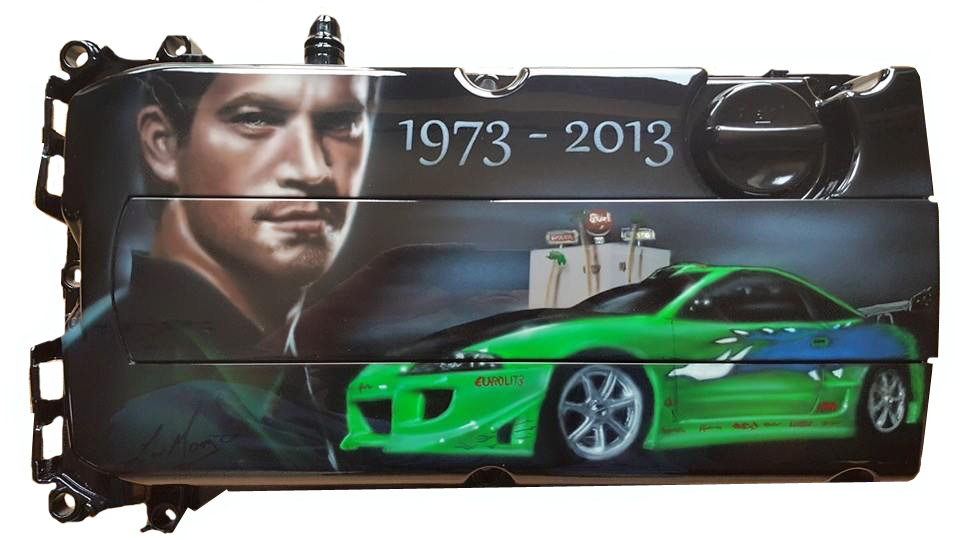 ---
Other engine bay items
It's not just rocker covers that we have done, there are full engine bays, battery covers, slam panels, plenums ...